This blog post is a

5

minute read
USDA-GIPSA (FGIS) Awards 5 Year Contract for Vomitoxin Tests to Charm Sciences
GIPSA's vomitoxin (DON) testing program for feed and grain to include Charm's ROSA DONQ-FAST5 Quantitative Test. This 5 minute lateral flow test is approved for 27 Commodities.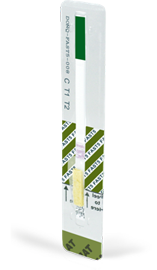 Lawrence, MA – Charm Sciences, Inc. is pleased to announce that the U.S. Department of Agriculture (USDA), Grain Inspection, Packers and Stockyards Administration (GIPSA) awarded a five year contract to Charm Sciences to monitor Deoxynivalenol(DON), commonly referred to as vomitoxinin feed and grains utilizing Charm's ROSA DONQ-FAST5 Test. This 5 minute quantitative test extracts DON from samples using water.
"We are very happy to be awarded this contract to support GIPSA's vomitoxin testing program," said Mark Tess, PhD, Mycotoxin Product Manager at Charm Sciences. "The DONQ-FAST5 test is GIPSA approved for 12 commodities and Charm-validated for an additional 15 commodities. In addition to the DONQ-FAST5 test, last month GIPSA awarded us a five year contract to monitor aflatoxin. It has been an exciting spring for us."
GIPSA offers quantitative aflatoxin and DON testing services nationwide (US) for exported and domestic grains. In May, Charm Sciences received a GIPSA contract for its ROSA WET-S5 Aflatoxin Quantitative Test (water-based) and ROSA FAST Aflatoxin Quantitative Test (solvent-based) to be used in GIPSA's aflatoxin testing program.
About Charm Sciences
Established in 1978 in Greater Boston, Charm Sciences helps protect consumers, manufacturers, and global brands from a variety of issues through the development of food safety, water quality, and environmental diagnostics tests and equipment. Selling directly and through its network of distributors, Charm's products serve the dairy, feed and grain, food and beverage, water, healthcare, environmental, and industrial markets in more than 100 countries around the globe. http://charmdev-websitetestlink.charm.com
Would you like to improve your Product Quality and Shelf Life?
If so, have a confidential conversation with one of our food safety and industry specialists today to discover where your challenges maybe – and how we can help you fix them.